break all habits >.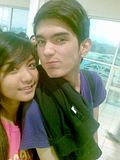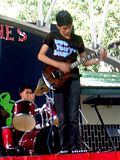 ZIA. :) zee-ya. a lover, best friend, someone whom you can smooch with. babycakes. a funky chicken booface. unusual character. radically distinctive. totally random. lefty. dainty. little miss sloow. thomasian-commerce. bla.bla.bla.
FORMSPRING ACCOUNT
Minsan.. Sila na yung nang-iwan sila pa yung galit. Yun bang akala nila ganun kadali ibalik ang lahat ng nasirang tiwala mo sa kanila. Tipong tinanggap mong ginawa ka niyang istasyon ng tren ang buhay mo na aalis siya sa bawat istasyon na trip niya. Tapos sasakay ulit kapag gusto na niya.

Akala…
(via ohlovequotes)
(via ohlovequotes)
(Source: iamscreamingforlove, via ohlovequotes)
1. A relationship will not solve all your problems.

In fact, it will create new ones. An otherwise calm and content day can be turned on its head because your partner woke up on the wrong side of the bed. A relationship means giving up a lot of the control you have over your life and your moods. You now have a whole other set of obligations, opinions, routines, and feelings to somehow meld with yours. There's always this tendency to think the grass is greener on the other side, but just because someone's in a relationship does not mean they're happy, and it does not mean their life is perfect. If you can't be happy while single, you'll have a hard time doing so in a relationship.

2. There is nothing original about this.

Anything your partner says or does to you, they have said or done to someone else, possibly as recently as this morning. That barista who wrote his or her phone number on your coffee cup has done so to a dozen other patrons. Those silky smooth lines have been perfected over time, have worked on countless occasions before. Anyone who appears out of nowhere with an express intention of wooing you is playing those same cards every night of the week. Often, they'll even tell you about people they're attracted to and flirt with people right in front of you. This is not some ironic display of affection or an attempt to play it cool, it is a blatant form of disrespect. You are special, don't settle for someone who doesn't know that.

3. Sex is not a sturdy foundation for a relationship.

Sex on the first date will not ruin something that was otherwise destined to succeed. But it can draw out something that had no business going anywhere in the first place. If you're still getting to know someone and figuring out how you feel about them, sex can put added pressure on the relationship and provide incentive to keep seeing someone you otherwise aren't too bothered about. If you sleep with someone every time you see them because you have nothing to talk about and fear that, by conversing, you'll be forced to face the realization that you don't actually like this person at all, and are simply infatuated with the idea of them (and their body), this is not a good relationship. When a relationship is built solely on the physical, sex becomes a shield that keeps you in limbo between establishing true feelings and realizing this is going nowhere.
It's Valentine's Week everyone! Do you have a date already? ;)

Since we love you and February is essentially about giving love, we are giving away a JanSport Fluorescent Superbreak bag to someone who can give the wittiest caption for the photo above. 

What you need to do:

Follow us on Tumblr.
Reblog this photo post with your witty caption as a note.
(!) Only one entry per user is allowed. 
Winner will be announced on February 27, Thursday via JanSport Philippines' Tumblr, Twitter and Facebook account.

We're excited to read your witty captions! ;)
"Pa'nong di ako masasaktan ngayong Valentine's Day, eh kung bawat madadaanan ko may ganito ka-sweet?"
(via yanilavigne)